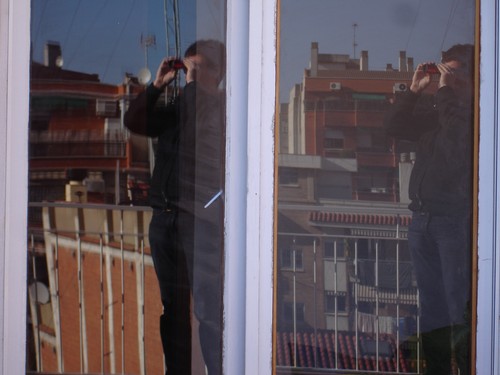 self-portrait with kaleidoscope
conversational haiku for vichy catalan
No dude, it's water,
not collaborationist.
My liquid salt lick.
holidays
ireland is cold and wet but they feed you all right
Off to Éire for christmas, where I was promptly whisked off into the countryside and stuffed full of food. My sister seems to be doing all right too.
After a day back in Barcelona I caught another plane to Madrid, landed in Barajas' Terminal 4 just a few hours after ETA blew up the parking deck. Aside from the explosions I dig on Madrid, a fine town.
I have more to write about, but in the interests of "worse is better", this will be my offering for now.
(Is there anything that cannot be justified by "worse is better"?)
One response
Comments are closed.